Coliving and COVID-19, is it possible?
New To Coliving? 
Just in case you're new to the concept of coliving, it is essentially a flat-share arrangement that is professionally managed. Coliving entails sharing a fully serviced apartment with a group of people, however individuals have a private room. Coliving spaces are all inclusive and typically include wifi, utilities and basic amenities. They come fully furnished and move-in ready, and many providers also organise community events.
The reasons for choosing coliving are obvious. If you need to save money but still want to live independently from your family, coliving is a great option. It is an economical yet fun way to move yourself into a new city. Moving into a shared living space can be daunting. However, with the right approach, it can be the experience of a lifetime.
Will I Get Along With My Flatmates? 
Never had flatmates before? Are you an introvert? Not to worry, the benefits of coliving far outweigh the cons. Understandably, communication is an essential aspect of co-living. If communication isn't a natural skill of yours, do not stress, it is a skill that you can refine through practice. It is important to lay ground rules down early, to avoid any conflict. In the beginning, start small; get to know one roommate first. Allow yourself to ease into the process at your own pace, and you're sure to realise that you have far more in common with your roommates than you initially thought. 
Another important aspect of co-living is to remember that you're not losing your personal space. Many people, especially introverts, thrive on spending time alone. In co-living spaces, everyone has their own room, so when you're getting the inkling that you need some alone time, it is easy to retreat into your own space. When it comes to this, introverts and extroverts are not as different as you might think – everyone needs a break sometimes. 
Is There a Coliving Etiquette I Should Follow?
Co-living etiquette is nothing ground-breaking, most suggestions are obvious. Firstly, be tidy and respectful. No enjoys living with a messy, inconsiderate person. Having bad habits is a quick way to ruin the community atmosphere and relationships in your shared home. Sharing a common space is all about respecting the people you live with. If you want to create a positive home environment, this golden rule is imperative. Secondly, don't neglect cleaning duties. In Singapore, it is common that coliving spaces will have a regular cleaner, however that doesn't mean you should leave all the work to them. In-between cleans, you should do your best to tidy up after yourself. Finally, and arguably most importantly, don't go into your roommate's rooms without their invitation.
What Measures Do I Have To Take To Ensure I'm Safe?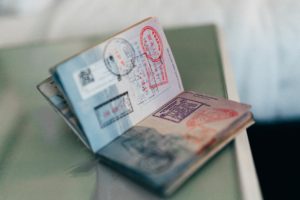 You should not let safety concerns dampen your coliving experience, however there are a few simple tips to ensure the experience is both safe and fun. 
Key tips include keeping your door locked, especially when you are leaving the space for longer periods of time. In addition, you may wish to put your valuables away in a safe place or keep them on your person. Lastly, it is important to learn about the area you are living in. There is nothing worse than getting lost in an unfamiliar place. In today's day and age it is easy to become reliant on Maps, but if your phone runs out of charge you still need to be able to find your way home! 
Is Coliving Still Safe With The Outbreak of COVID-19?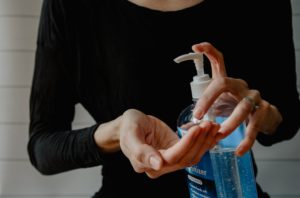 Now, to the topic on everyone's minds – COVID-19. It is undeniable that having to adapt to a new living environment in the midst of COVID-19 is an unwelcome stress. As the world is well aware, the Coronavirus has proved to spread easily through communities. So while it should not stop you from undertaking a co-living experience, it is important to take note of what needs to be done in order to protect yourself and your flatmates from contracting the virus.
In a co-living space, being a responsible co-tenant and protecting yourself as well as the people you live with is integral. Aside from the typical increased hygiene measures, if you or your flatmates have significant contact with people at risk of COVID-19, minimise time spent in common areas. If you are feeling unwell, it is important to wear a mask even at home, and avoid contact with your roommates as much as possible.
Regardless of how real the threat of COVID-19 is to you, the unspoken rule of thumb of co-living is don't do unto others what you don't want done unto you. 
Moving to any new city requires quite a bit of effort – especially in the midst of Coronavirus. There are also many considerations when looking for your new home: rent, location, housing type and more, in addition to the added concerns of COVID-19. Relogo is here to put your mind at ease, by offering tailored home search services to help you find the perfect place to call home and put your worries to bed. Even better, with Relogo's short term accommodation services, you have the option of trying out different coliving spaces with a flexible lease.