Are you leaving Singapore for good? The moving out process does not have to be difficult, but it is important that you've got a game plan and have completed all the necessary steps to ensure a smooth journey. In this article, we provide a guide to help you get through your move. 
Figure Out Your Budget
One of the first things you should do is figure out your budget. Deciding how much you can spend on the move will determine what additional services you can, or cannot, hire to help you with the move. Be sure to keep an eye on expenses like boxes, bubble wrap, and masking tape, which can sometimes sneak up on you. If your budget allows, hiring professional services like cleaners and movers to assist you with the move can be a big stress-relief. 
Important Administrative Considerations 
While your mind may be on the big-picture of your move, the tedious and sometimes boring administrative items also need to be checked off your list. An important requirement that you should be aware of is the fact that many countries necessitate that you have a minimum of six months validity remaining on your passport. So, be sure to check your passport expiry date and give yourself plenty of time to have it renewed if need be. In addition, if you require a visa for your destination country, get the ball rolling early on your application. Don't underestimate the time it can take for a visa application to be processed.  
However…don't forget about your Singaporean visa! If your visa was based on your school or job, check when your official last date of school or employment is, as well as how long you are permitted to stay in Singapore beyond that date. Regarding Employment Passes (EP), once your EP is cancelled it will automatically be converted to a Short Term Visit Pass (STVP). If you think that you will need more than 30 days to leave Singapore, consider applying for an extension to your STVP early. For any visa-related queries, you can search from the answers on the ICA website.
Another important thing to be aware of is that your employer must seek tax clearance on your behalf from the Inland Revenue Authority of Singapore at least 1 month prior to you leaving your job. To satisfy your tax liability, your employer will withhold the required tax amount from your salary. If your salary does not meet the liability requirements, you will have to pay the remaining amount. Without satisfying the requirements, you won't be allowed to leave Singapore.
Accommodation Arrangements 

If you have been renting in Singapore and plan to break your lease, it is important to give your landlord or property agent notice to achieve the best-possible outcome. Providing the earliest notice possible will improve your chances of moving out on schedule, helps you avoid paying for any additional time, while also gives your landlord sufficient time to look for their next tenant. Most tenancy agreements require you to give at least two months of notice, however this can vary so be sure to check your agreement. You should

also be prepared to provide your landlord with any supporting documentary evidence.

In the case that you do not have the option of giving a lot of notice, your best course of action to avoid penalty is to try and negotiate a lease takeover or offer to help your landlord find a new renter.
Family Arrangements
If you were living in Singapore with your family you will likely have to make arrangements for your children's school(s). It is recommended that before pulling them out of their school in Singapore, you ensure you have locked in a suitable school in your destination country. This is to minimize the time they spend out of school. It is also a good idea to obtain you and your family's medical and dental records from your doctors. 
You may also have pets as part of your family who are coming with you on this journey. You will probably be required to obtain various certifications and immunisation records for your pets or they may be denied entry into your destination country. 
The Packing Process
The hardest part of packing is getting started. A good place to start is to decide what you want to take with you on your move, and what you're happy to leave behind. You can try selling the items you are leaving behind (revenue that can be added to your budget!), and you can dispose of the others. A good way to save costs while moving is to consider purchasing used boxes online or finding free ones from your local grocery stores. When you're packing it's also important to be sure you set aside essential items that you want to keep on your person, and things you use in daily life. These may include important documents, toiletries & medication, and some clothing items. Another hot tip is to have a "necessities box" to store all of the items you will need near-immediately after you arrive in your destination country. This way, you can easily find all the important things you need without rummaging through all your boxes.
Final Touches
There are a few extra things you will need to do to finish off your moving process. Don't forget to have your mail redirected so you don't miss anything important. Be sure to terminate your utilities and any other ongoing service contracts. An important tip is that internet and TV providers may require you to physically drop off your equipment. If you don't plan on continuing to use your Singapore bank accounts and credit cards, remember to cancel them to avoid being charged any associated annual fees. Finally, once your belongings are moved out of your accommodation, you can organise for any repairs and cleaning to be done. You can leave any cleaning and repairs to your landlord, however beware that this will be deducted from your deposit. Once you're happy with the state of the property, you should arrange a joint inspection with your landlord. 
Professional Help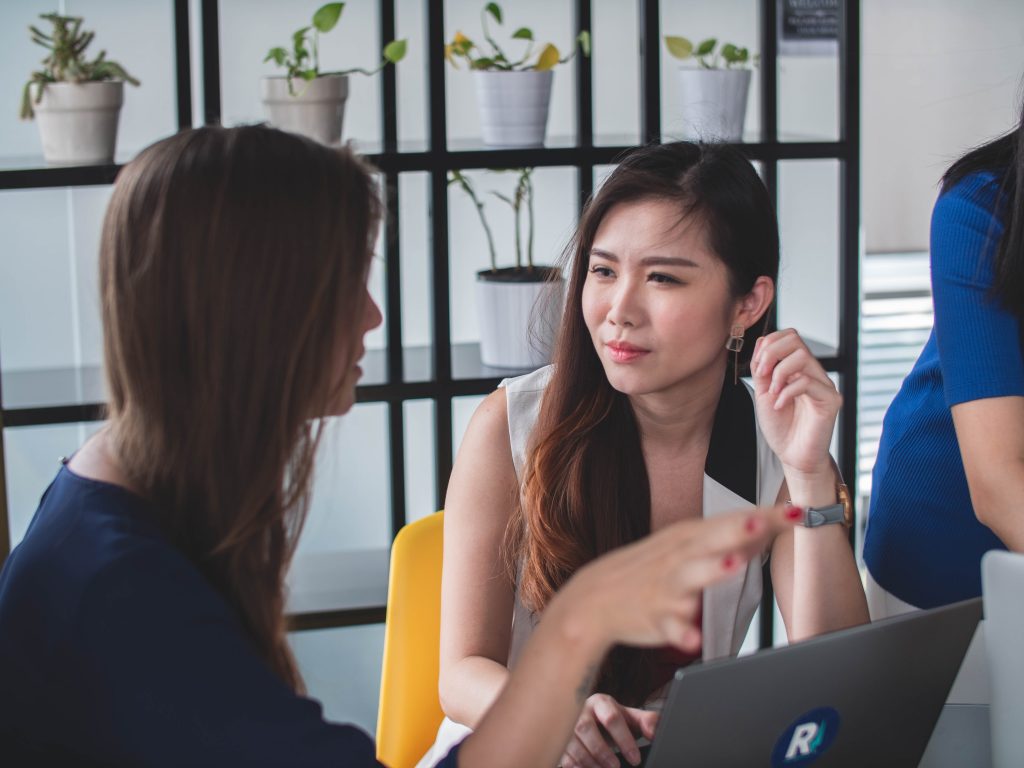 When leaving Singapore, there are a lot of moving parts and many decisions to be made. The weight and consequences of these decisions can feel quite heavy, so you may wish to enlist the help of professionals who can lighten your load. Services like cleaners, movers, and pet relocation, can all be great assets to support your moving journey. However, we here at Relogo understand that managing these services along with your other relocation responsibilities can prove to be a challenge of its own, so we are here to help. If you're looking for a friendly team that can provide the support and peace of mind you need throughout your process of moving out of Singapore, contact the Relogo Concierge Team today to see how we can customise a repatriation package for you.
COVID Considerations
Given the current unusual circumstances, it is critical to keep up to date with the latest quarantine requirements and border restrictions. Ensure you are finding information from reliable sources, for example your embassy, the department of health, or other government organisations. 
Relogo can tailor our repatriation packages to a level that suits you, by listening to your story, understanding your priorities, and working out how to best meet your needs. Contact us now to find out more about how we can alleviate some of your repatriation stress.