Now more than ever, we are hearing the struggles of employers about increasing competition for talent, with 45% globally saying they cannot find workers with the skills they need. Businesses are finding themselves losing talented employees to competitors, and cannot find replacements with the required skills. Providing a relocation package acts as an incentive for:
Current employees to remain within a company, and 

Prospective employees to pursue a career within a company. 
With increasing competition for top talent, offering attractive relocation packages is a win-win for both companies and employees.
What is an Employee Relocation Package?
Employee relocation packages are a benefit provided by a business, designed to assist new or existing employees in paying for the expenses associated with moving for the purpose of work. They can apply to regular commuters, business travel, short-term projects, or permanent relocation. One of the most important factors affecting relocation assistance packages is whether the employee is single, married, or married with children. The package usually also depends on the level of the employee. 3 tiers often addressed include: 
New Hires:

It may be the case that the best employee for the job position is not located near the business. In this situation, the new hire may be offered a relocation package to incentivise them to take the job. 

Current Employees:

In the case that the business is opening a new branch, is moving, or is expanding, existing employees may be asked to move closer to the new location. These employees have likely been working for the company for extended periods of time, and have established a life in the primary location. Relocation packages would be attractive to this group who are less inclined to uproot their life.

High-Level Employees: These staff members are most likely to move to lead expansion in new locations. These employees have also probably established a home life, so a relocation package may make the move more appealing to them.
What Factors into Relocation Assistance Costs?
You will have to determine if you plan to cover the entire cost of relocation, or if you simply plan to assist with some moving expenses. The actual cost to relocate an employee is dependent on various factors:
How far are they moving? Is it to a different area, or a different country?

What is the duration of their relocation? How many of their belongings will they have to bring?

Do they own a home? 

Do they have a family? Will their family be relocating with them?
At the end of the day, employees will appreciate any support a business can provide. However, obviously the more you decide to cover, the more appreciative they will be. It is also fair to say that smaller companies or companies who are relocating entry-level or grad employees tend to offer less valuable packages.
Elements of a Typical Relocation Package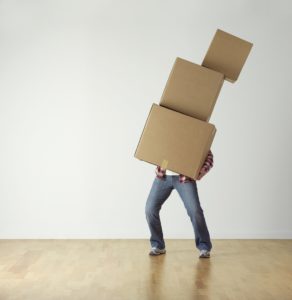 Although it's tricky to identify the details of the relocation package until you know the employee and the project, it's good to have a basic idea of what the business wants the relocation package to include. Here are some typical relocation expenses that are commonly covered by the employer:
Moving costs/shipment of household goods

: Boxes & tape, movers, shipping, packing & unpacking services, and truck rentals are often an imperative element of a relocation package.

Travel to the destination

: Companies often pay for the one-way ticket to the new location. 

Short term housing

: It's common for companies to cover the costs of short-term accommodation. Employees may have to stay in this type of accommodation while they're looking for more permanent accommodation, or waiting for their property of choice to become available. This may include hotel stays, Air BnBs or corporate housing.

Visa application fees: If moving internationally, companies often cover the costs of any visa-related expenses.
Other Elements to Consider
Although more comprehensive, other services to consider including in a relocation package are:
Orientation trip

: Covering this cost means that an employee will have the chance to go out to their new location before they move, in order to get to know the area and check out accommodation options. Costs associated with an orientation trip costs generally include hotels, meals, airfares and a guide. 

Home sale or lease break costs

: If relocating employees permanently, costs related to purchasing a new home, selling a current home, or breaking a lease agreement are sometimes included as part of the package. 

Spousal support

: In some situations, if the employee is married, a company may provide spousal support, including helping the spouse find a job.

Tax gross up: In addition to the above services, some relocation packages will also include increasing the gross amount of a payment to the employee to cover the employee's tax obligation.
How to Administer an Employee Relocation Package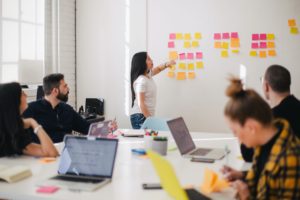 Having a relocation package in place is a good place to start, but you will also need to decide how to administer the policy. There are various ways to administer and manage a relocation package. First of all, you will have to decide how the business will cover costs. Companies typically use one or a combination of the following methods: 
Direct billing:

Paying directly for any moving-related expenses and any other services needed to help relocate the employee and their family.

Lump sum:

A set amount of money is provided to the employee, to assist them in paying for moving-related expenses. The difficult aspect of this method is attaining a reasonable estimate of moving costs, to ensure the employee isn't too far out of pocket. 

Reimbursement:

Employees pay for their moving expenses upfront, and the company reimburses them up to a capped amount. Employees are asked to submit receipts to the company to process the reimbursement.

Third-party (outsourced) relocation: This method means that all logistics related to moving are outsourced to a third party like Relogo. The outsourced provider coordinates a comprehensive array of services, ranging from booking flights, organising short-term accommodation, moving & storage, and home search.
Hiring talented employees is an essential part of managing and growing a successful business, and is also an integral element of your global mobility strategy. Offering employees options of relocation packages is an incentive for current and prospective employees to remain and pursue careers within your business. With competition among companies for highly talented employees at an all time high, offering appealing relocation packages is a win-win for both businesses and employees. 
For the purpose of convenience and not overwhelming your HR team, business may find it preferable to outsource relocation functions. This way, your staff can better focus on core business functions, and be most productive at work. Relogo is a one-stop relocation platform, well-versed in assisting corporate clients with getting their foreign employees settled into Singapore seamlessly. No matter what type of relocation package you decide to offer your employees, Relogo can connect clients with trusted vendors both before and after the move, helping make informed decisions the entire way. Providing your foreign employees with some sort of relocation assistance is important to make them feel supported, and reduce their stress levels so they can perform optimally at work as soon as they arrive.
The team at Relogo are happy to provide advice and assistance in developing your company's relocation package, and can also help you implement and administer the policy so you can focus on what's important to you. We would love to hear from you, so feel free to contact us any time.