Wouldn't it be nice to work as you travel? Finding a job like this might at first seem challenging. However, if you are determined and know where to look for remote jobs, you may be able to adopt the life of a digital nomad more easily than you initially thought. Whether you're looking for freelance work, or something a little more permanent, there are plenty of resources out there designed to help you find remote work. 
What It's Like to be a Digital Nomad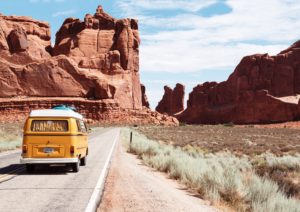 Being a digital nomad essentially means you get to travel almost anywhere you like, at your own pace. The alternative lifestyle of a digital nomad is fundamentally about prioritising life experiences and interpersonal connections over material possessions. A flexible life filled with adventure sounds great, but of course you need to be able to pay for your travels, which is where working comes in. 
Want more resources on digital nomads? Read our article on The Life of a Digital Nomad.
Job Ideas for Digital Nomads
Haven't figured out what to do remotely while living like a digital nomad? Not to worry, we have plenty of ideas that lend themselves well to the nomad lifestyle. 
Writer: A freelance writer can communicate with clients online, meaning they can essentially work from anywhere that has an internet connection. Something to look into is copywriting, which is writing text for the purpose of advertising or other forms of marketing. 
Consultant: Consultancy work can lend itself nicely to the nomadic lifestyle. If a client seeks your expertise, the client will be sure to engage you regardless of your location. 
Online influencer: The number of social media influencers is on the rise. People in these job roles can create content on the road and organise paid posts to earn money through platforms like Instagram and Youtube.
Taking online surveys: Sounds easy enough right! This is one of the nomad 101 tools. On websites like

SurveyJunkie

or

SwagBucks

, you can earn money by sharing your opinions and helping brands with their customer research. 

Social media manager: Smaller companies often hire freelance social media managers to help build and grow their profiles. If you've got a knack for new ideas, graphics, and digital aesthetics, this could be something for you. 
E-commerce: Nowadays, opportunities are arising in the e-commerce space. Running a store on platforms like Lazada, Shopee or Carousell can be lucrative if done right. 
Affiliate marketing: This entails using your own website or blog to promote a business's products or services. In turn, you can receive a percentage of sales made by the business that were achieved through your affiliate link.
Tutoring: This is one of the most commonly heard of nomad jobs. Popular platforms include

Tutoroo

and

TutorRoom

. However, it is not to be taken lightly. Teaching and sharing your knowledge is something you should take seriously, and be willing to invest your time and energy into. You also may be required to have certain certifications. Depending on your skill set, you can be tutoring anything from a language to mathematics. 

Graphic design: Have you always had an eye for design? Being a graphic designer takes artistry and technical finesse to the next level, and there are various online courses you can undergo to learn the tricks of the trade. This is one of the most popular nomad jobs since it suits itself well to remote work. 
Data entry:  Data entry may not be the most exciting job, but it's a good place to start if you're not having any luck elsewhere. This job doesn't require specific expertise or education, and there is zero starting cost.
Personal assistant: The work of a PA can be done on the road. Busy senior management sometimes need some extra help, and that help may not have to be done in the office. Tasks like organising a schedule, taking general phone calls, and taking messages can be done anywhere with a phone, laptop, and internet.
Where to Look for General Jobs
There are a plethora of resources out there to help people find remote jobs. To make things easier, we have done our research and found these suitable platforms to explore: 
Where to Look for Specialised Jobs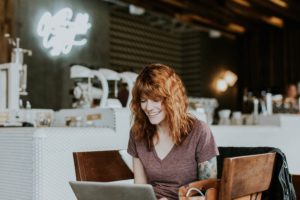 If you have a more specialised skill set, and are looking for a stable and long-term position, searching for work on  job specific platforms may be a better fit. 
For creatives and content specialists: 
Dribbble

: This platform is best for remote design work. They often post jobs for UX designers, product designer, social media content designer, and so on. 

Cloudpeeps

: This website does a great job of breaking jobs up into recognisable professional categories. For example, instead of PR professionals having to search through the marketing tab, they can search directly for jobs related to their skillset. 

MediaBistro

: They are best known for connecting people with marketing roles. They offer positions for anywhere in the marketing pipeline, from design, to copywriting, to project management. Their jobs usually lean towards full-time and part-time employment, rather than one-off freelance work. 
For engineers and developers: 
Administrative and support work: 
Belay

: To give you an idea of the types of job listings, this site commonly posts jobs for Bookkeepers, Virtual Assistants, and Webmasters to name a few. Most positions are entry-level or re-entry. 
Consulting and management: 
Toptal

:

This platform is suited to professionals who are more experienced. Toptal is an exclusive network who are focused on the top 3% of freelance talent. They are geared towards software developers, designers, finance experts, product managers, and project managers.

AngelList: This is a great platform for people looking for fast-paced, tech-centric freelancers. This is a hub for start ups and entrepreneurial talent.
Extra Tips
Here at Relogo, we understand that the digital nomad life isn't always as easy and carefree as it seems. One aspect of the nomad lifestyle that can easily slip your mind is that working remotely isn't a walk in the park. Being able to sit down and dedicate time to work while you're having fun travelling takes a significant amount of discipline and good time management skills. Be productive while you are working, so you can enjoy and maximise your time after work to explore and lead a digital nomad lifestyle. For some remote working tips, check out Relogo's complimentary guide to remote working. 
Another important element of digital nomad life is to ensure you are connecting with other nomads. The nomad community can be a useful asset, providing insightful tips, job recommendations, travel advice, and not to forget some like-minded friends! For some real-life digital nomad resources, read our article on The Life of a Digital Nomad.
Finally, finding short-term accommodation is an integral part of being a digital nomad. Being able to find something flexible, fully-furnished, economical, and stylish is not easy. This is where the Relogo team can be your saving grace! We can work with you to understand your needs and find the right short-term accommodation for you. What's even better is that our services are free for our clients! Be sure to contact our team with any questions you may have. 
When you're on the road, you might just be looking for work to pay for your travels as a digital nomad, or something more permanent that you enjoy doing. From our extensive list of suggested platforms, we hope you would  be able to find a work opportunity that best suits you. 
As relocation experts, Relogo are well-versed in the digital nomad lifestyle. We understand that you may not want to stay in one place for long. We also understand the value in flexible lease agreements and inspiring short-term accommodation options. Whether you are looking for a coliving arrangement, serviced apartment, or hotel, Relogo has got you covered. Our services are free for our clients, so our focus is on finding the perfect place for you. Contact us now with any enquiries.