FIND YOUR PERFECT ACCOMMODATION IN SINGAPORE
*Coliving Flat-Shares from $1,400/Month and
Private Apartments from $3,600/Month
The search is over, help is here.
Get quotes in 24 hours.
No commitments.
Free for you.
We hear you. It is tough to find legal short-term rental options in Singapore. Hotels and serviced apartments are expensive, and Airbnb is illegal (because it does not fulfil a 3-month minimum rental regulation) in Singapore. So where does that leave you? There are some local providers but you have never heard of them, should you trust them? 
Unfortunately, existing property platforms focus on long term rentals, which are usually more than a year and no property agent will help you because the traditional home search route is time consuming and they honestly have larger deals to chase. We've tried it! We know that rejection is real. 
But fret not! Relogo is a professional relocation company and knows the tricks of the trade. Having placed countless clients into great temporary accommodation to launch their Singapore adventure, we take the time to understand your needs and will find you a few options to choose from. Leave your contact below to speak to us!
Sit back. Relax. Let Relogo take over.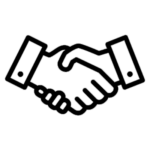 Pre-qualified and professional providers only.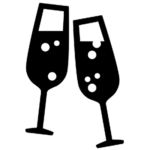 Our service is completely free for you! No hidden costs or added fees. 
Let us do the hard work. Review our personalised proposal and book.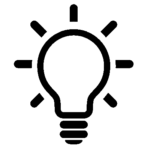 Clueless on where to stay or how much to pay? We will guide you on suitable neighbourhoods and pricing.
Relogo knows that value and convenience is top priority when sourcing for temporary accommodation. To determine if you are getting the best value, you will want to have options to compare but this is challenging when you have to source from different channels and wait for responses, all coming at different days and times.
As a seasoned professional relocation company, Relogo has got you covered. Our knowledge of Singapore's rental market and regulation allows us to safeguard your welfare. We have also personally vetted the vendors and accommodation offerings to land you the best value. 
Relogo is ready to provide you with all available types of short term accommodation, from serviced apartments to co-living to private and public apartment leasing. Based on your search criteria, we will present you with a selection of accommodation, together with images, inclusions, and pricing. We will even go the extra mile in guiding you about the best deals based on location and value.
All this and more at no fees for you. Rely on Relogo, your one-stop solution to the endless home search process!
Tell us your requirement. Our service is free for you.
Receive 3 to 5 quotes within 24 hours.
Select your perfect accommodation solution.
Complete your booking with Relogo!
Tell us more and we will contact you within 24 hours