Need to move to a new city for your new position? Relocation can be expensive, but you might not have to bear all the costs yourself. Moving to a new city for a new job can be unnerving but remember that relocating can be one of the best decisions of your life, unearthing new career opportunities and experiences. Now that you've scored the new job, let's start thinking about relocation. It's no surprise that a lot of variables go into negotiating a corporate relocation. Relogo is here to provide some tips to help you figure out what you want and how to ask for it.
Types of Relocation Packages
Before we begin, it's important to understand the different types of relocation packages that companies usually offer. Whether you've already been offered a package and are negotiating, or have been asked to suggest what you require, this is a good place to start. 
Lump sum: A lump sum is when the company gives you an upfront payment, allowing you to arrange and spend your relocation as you please. The disadvantage of receiving a lump sum is that when you've spent the money. Companies usually have a set lump sum guideline depending on seniority and personal situation or you could negotiate the allowance before you start the relocation process, so make sure you research approximate moving costs. 
Reimbursement: Some companies choose to provide a capped reimbursement amount, whereby you will have to pay for all your expenses upfront and later submit receipts to the company to be paid back for. This package means that once you exceed that cap, any extra costs come out of your pocket. Also important to note, is that relocation costs can add up, so if you don't have cash or credit available to you, this may not be a great option. 
Third party: In this type of package, companies outsource the relocation logistics to a third party who manages your moving process. This package means you don't have the hassle of keeping watch of how much of your budget remains, since the relocation company will guide and keep an eye on that for you, which is handy. The outsourced company may also offer tips & guidance for your new life in your new city. Bonus!

Relogo

is an example of a relocation provider.

We connect you with trusted vendors both before and after you move, helping you make informed decisions the entire way.

Direct management: If you work for a larger company, you will find that they relocate employees regularly. So, they may directly organise and pay for your relocation expenses.
No relocation support:  If the job role is highly sought after and easy to fill, some companies may not provide any support. Relocation costs can add up easily, and some companies may not want to set a precedent of providing such benefits. Planning and administering relocation support is also administratively taxing. But not to worry, Relogo can help! No matter what type of support you are (or aren't) provided, our team can work with you to come up with the best relocation plan for you.
What Costs Are Typically Covered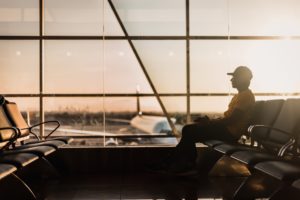 After landing the job, one of your first steps should be to contact the hiring manager and ask about what relocation assistance they offer. Relocation packages do vary, however these are some things that are generally included: 
Travel expenses prior to the final move: If you are required to make trips to the new office before your move, companies usually pay for them. In addition, when it comes to the final move, it is common for companies to pay for a one way ticket to your new host city..
Moving costs: Depending on your seniority and what stage in life you are at, you may be looking to move your entire apartment or just your suitcases and a few boxes. If you are moving household items & furniture with you, your relocation process will include disassembling furniture, packing, shipping, unpacking, and reassembling furniture. Negotiate for your package to cover these costs. If you are just moving your suitcases and couple of boxes, paying for extra baggage or sending the boxes via courier services like DHL or FEDex will be the easiest way. Check if you can use your new company's preferential shipping rates and charge it to the corporate account. 
Temporary housing allowance: This allowance is important because you may not know which area of your new city you want to live in, or even if you do, the accommodation you would like may not be available straight away. This allowance usually comes as a lump sum, which covers rent for a few weeks or months in your new location, giving you time to house hunt. Virtual tours to view accommodation might be available beforehand, however it may also be beneficial to view the property in person if you are permanently relocating or relocating for a long period of time. 
Assistance in finding schools for the kids: If you're moving with your family and your kids are school-age, you'll have to ensure they are at a good school. Some company packages include help finding suitable new schools, whether this is through their advice or a local agent.
What Costs Aren't Typically Covered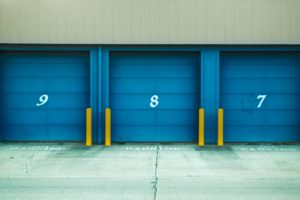 Another important thing to understand before negotiating for your package are the types of relocation costs that are not standard with companies. But here's a tip: If you can justify why a certain benefit is a real need, you can try asking for it. Here are some things you may need to budget for:
Storage: If you're staying in temporary accommodation for your first few months, where do you keep all your stuff? The answer is: You'll have to rent a storage unit. Even if your employer doesn't mention paying for this expense, you can try and ask for it anyway. 
Furniture Allowance: Not every company will offer relocation packages that provide an allowance to buy new furniture. If you aren't shipping large pieces of furniture or if you want to start from scratch, you'll have to buy new furniture in your new city. You could suggest getting a Furniture Allowance instead of a moving and shipping allowance. 
Disturbance Allowance: While this is not in a negative sense, your move will surely cause some disturbance, simply based on the fact that you are uprooting your entire life. This disturbs your daily routine, life and may cause you to cancel certain contractual commitments, and, because of that, some companies may include a disturbance (or miscellaneous) payment in your relocation package. The purpose of this fee is to cover the costs of any random expenditure that you incur from your move. This may include anything from the loss of your spouse's income, or the expense of new childcare options.
How to Negotiate For a Better Package
1. Focus on your interests: The fundamental nature of negotiating is to push for your need to be satisfied. Relocating should be a positive change in your life, and you should be undergoing the experience to benefit you or your family in some way. So before you choose what you ask for in your package, make sure you know what you want. Think about your life as a whole, and what is important to you. Don't limit yourself to only financial conditions.  
2. Find out what relocation assistance is typical: In the above section, we identified some costs that are typically included, and some costs that aren't. But it is not enough to just read that and think you're prepared. Your preparation for this negotiation should include the following:
Ask your new HR team if the company has a written relocation policy.

Ask around your network (your friends or other contacts in similar firms) about their experiences or their companies' policies to have an idea of what is standard in other companies.

Do your own research. Find out how much moving-related tasks usually cost, and ask to have these expenses included in your deal. If you can back up your requests with legitimate and well-researched examples, you're more likely to succeed in having them included in your package.
3. Look at taxes and the cost of living in your new location: Sometimes it's easy to forget about boring details of moving to an exciting new place like taxes. Are the taxes higher than those in your previous location? Does your new salary reflect those differences? How about the cost of living? If you think the move is going to mean higher taxes and an increased cost of living, you can try asking for the disturbance allowance we mentioned earlier. Another option is to check the average salary of someone in your position online, and compare that to what you are being offered.
4. Get it in writing: Once you and your new employers agree on a compensation package for your relocation expenses, the next (and arguably most important step) is to make sure you have that agreement in writing. While a formal contract may not be necessary, a simple signed letter detailing the agreement should suffice.
Relocating can be one of the most exciting times of your life, giving you the chance to uncover new career opportunities and live new experiences. A negotiation about relocation compensation is like any other negotiation. By completing comprehensive research, practicing collaborative negotiating, and being open to out-of-the-box thinking, there is a high chance the negotiation will go well. 
No matter what relocation package you are on, whether it's a lump sum, reimbursement or third party assistance, Relogo can help you along your journey, to ensure you have a smooth relocation experience. We can support you on your entire journey or simply connect you with trusted vendors both before and after you move, helping you make informed decisions the entire way. Whether you're searching for movers to get you to your new city, or for cleaning services as you slowly settle in, we'll save you time and money by sourcing for vendors to fit your specific situation. Let us do the research, sourcing, and stressing so you can focus on what's important to you! Feel free to contact us with any enquiries.